A story with a taste of nostalgia...
Nothing better than an accessory that tells the wonderful story of the women from the Atlas Mountains right in the middle of your living room. In the isolated villages of Morocco, a country known for its breathtaking nature and incomparable beauty, young girls and women from the mountains possess an exceptional gift for weaving. They create a stunning diversity of geometric patterns, beautiful symbolic shapes, and solid stripes to give birth to the Berber carpets that we know today.
Enjoying a particular popularity, the Berber carpet remains one of the most stylish gifts that can reflect your keen sense of art. This unique piece, once reserved for palaces around the world, is now accessible to all those who are charmed by the allure of the old with a touch of contemporary.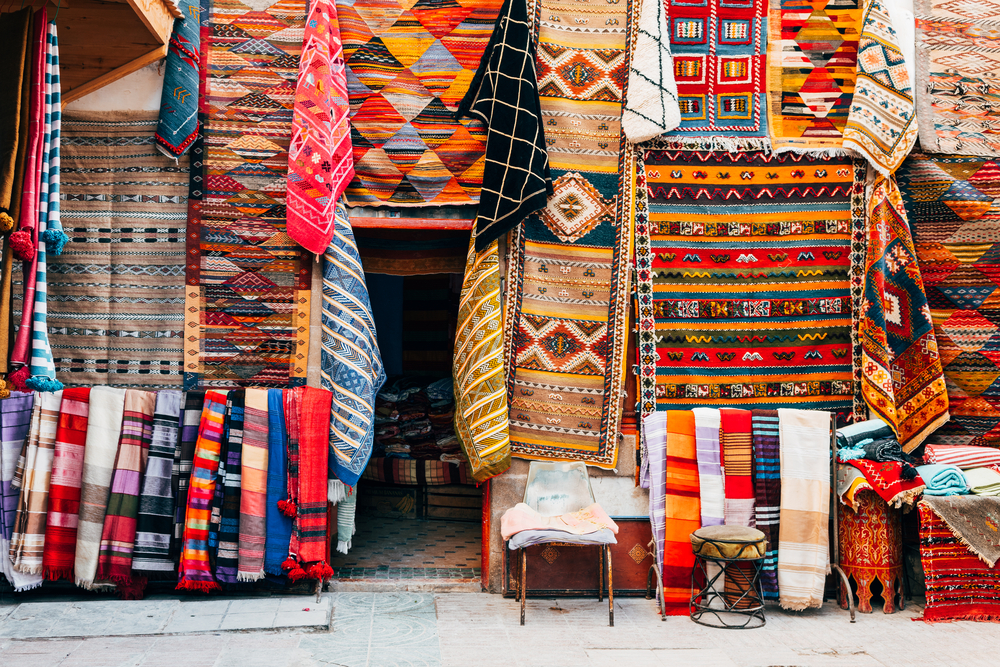 Moroccan Berber carpets, designed and woven in the Atlas Mountains, are one of the great cultural contributions that Morocco has made to the world. These unique works of art, with their warm and magnificent designs, continue to enchant us as much today as in centuries past. Moroccan Berber carpets are made from high-quality sheep wool and local vegetable dyes, making them 100% natural and environmentally friendly.
Berber carpets, in particular, and Moroccan carpets in general, represent the famous weaving of the ethnic tribes of North Africa. They are also among the most prestigious folk arts worldwide. Although they come from different regions of Morocco, they are all made from luxurious handwoven wool. They captivate all eyes with their modern patterns, vibrant colors, and unmatched textures.
Berber carpets showcase a wide range of Moroccan carpet styles, including colorful polar carpets, Berber kilim carpets, plush long-pile carpets, as well as simple or decorated monochrome carpets in an abstract or minimalist style.